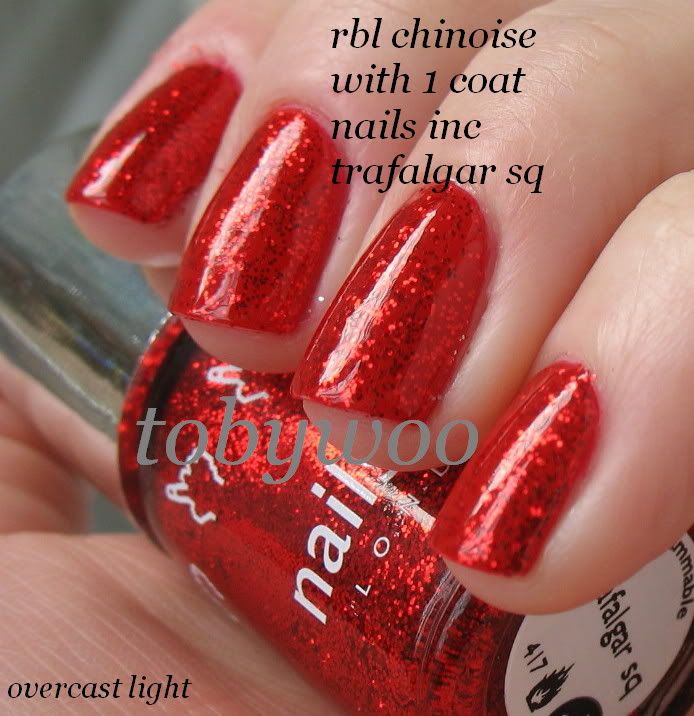 so for New Year's I decided to bling up my rescue beauty lounge chinoise mani with an untried.
nails inc trafalgar sq. i have no idea where it came from or if there are anymore like it...nails inc has so many random exclusives...it's killed me to keep up.
it looks quite dramatic and jelly-like in the pictures...but now...an hour later. i can see that it's really just a brighter red essie ruby slippers. i love it...but i need to be more creative with what i layer trafalgar sq over next.
and resolutions...i have one.
to bring you pictures of the rest of my nails inc...before i add to the family...stay tuned...see if i make it through!