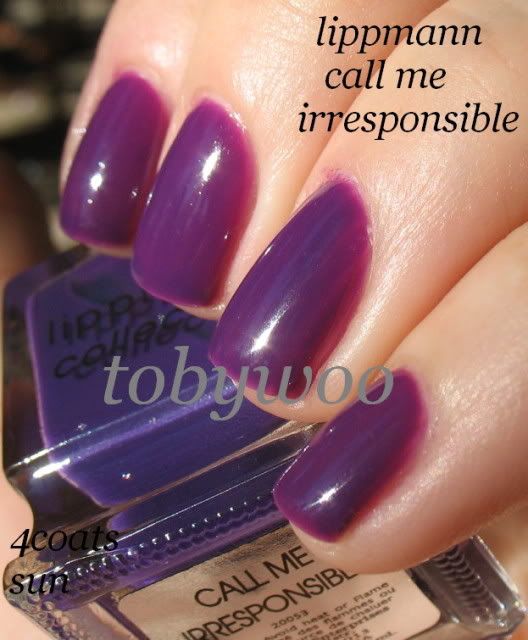 lippmann call me irresponsible
4 coats...but i actually feel like it was worth it...and i'd do it again!
i wore it once when i first got it but i stopped at 3 and was never happy with the color but i wanted to try it again. i think if i had used an opaque basecoat it would have been even better.
it looked really great on but i just could not get a great picture of it. so here is what i did get...hope it helps.