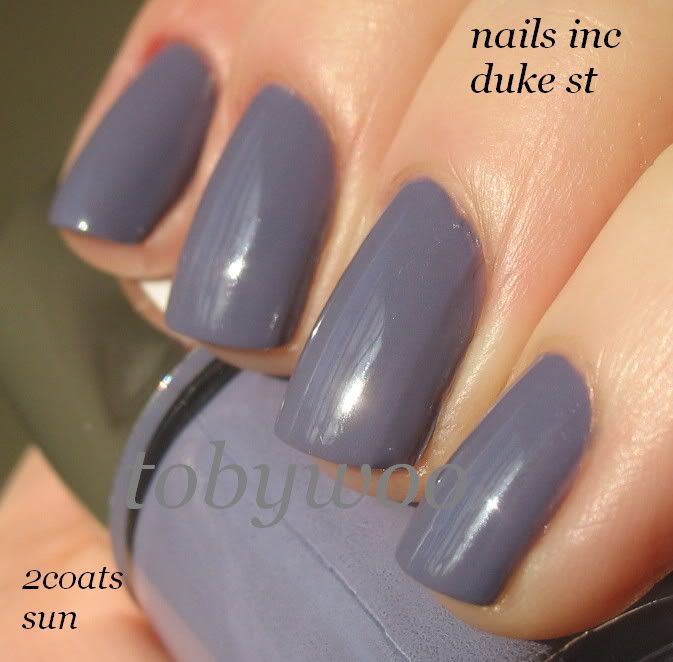 nails inc duke street
gorgeous grey lilac. unique in my collection...it seemed familiar but when i compared it to others it was quite different.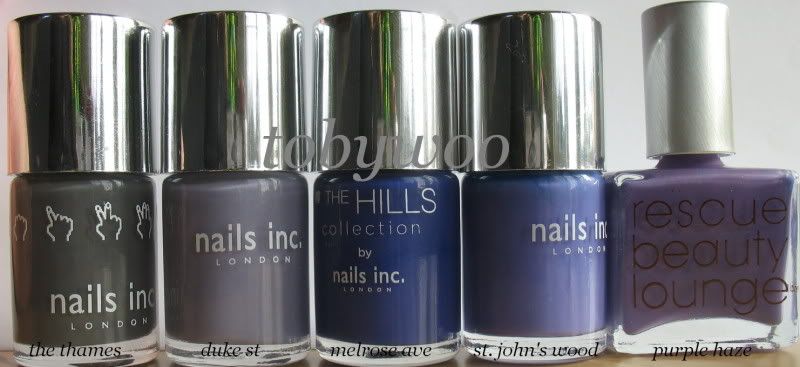 thames is grey, duke is grey-lilac, melrose is closing in on blurple, st. john's wood is in the periwinkle family, and rbl purple haze is unique.
typical opaque smooth nails inc formula... worthy of owning in my humble opinion.