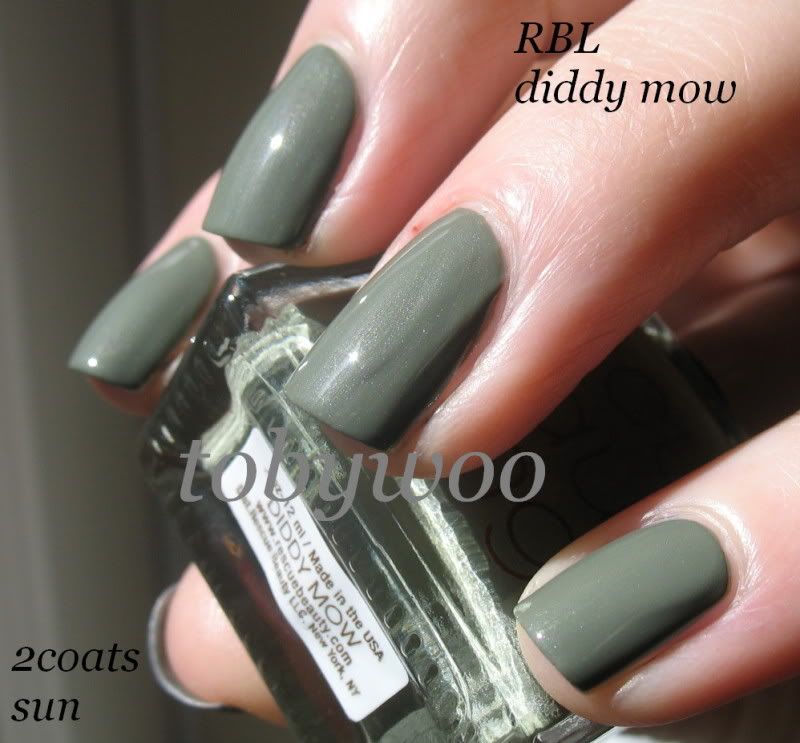 rescue beauty lounge diddy mow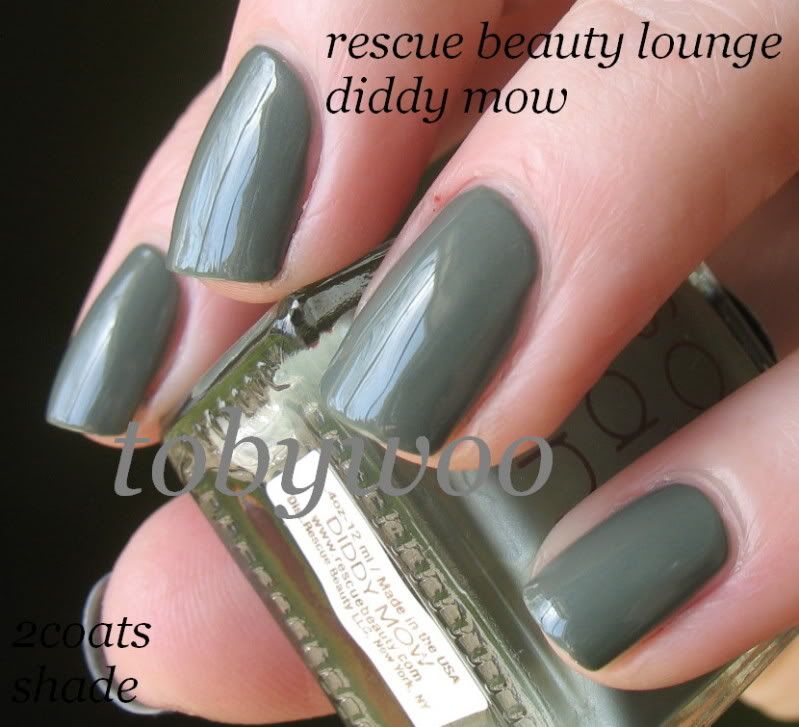 diddy mow is a gorgeous soft green with just a hint of shimmer...i always prefer a straight creme but the shimmer in this doesn't bother me at all..it really adds to the depth and softness of this color. it's amazing!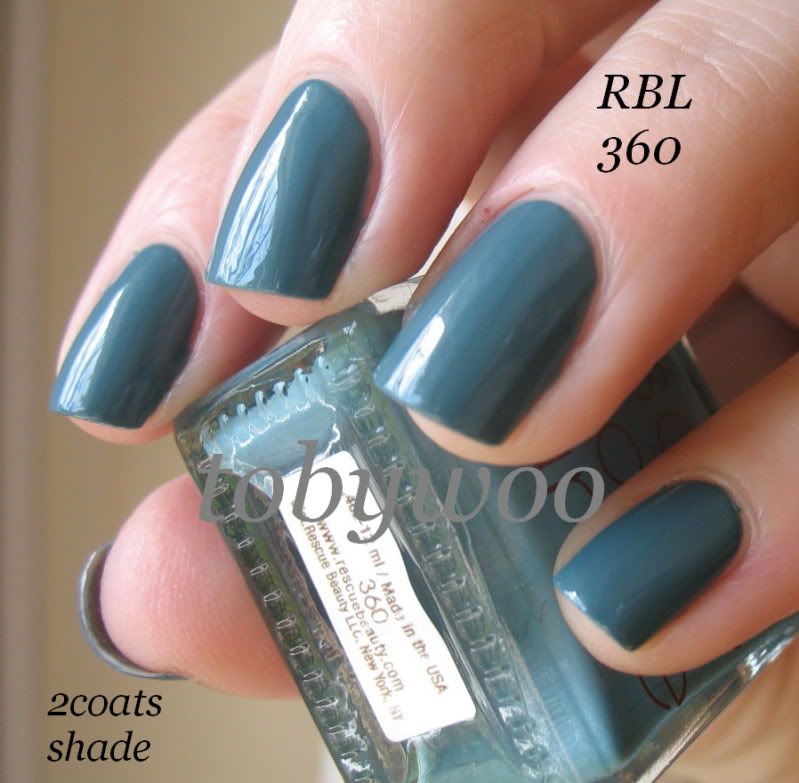 rescue beauty lounge 360
360 is a beautiful slate blue. the subtle shimmer is only in full sun.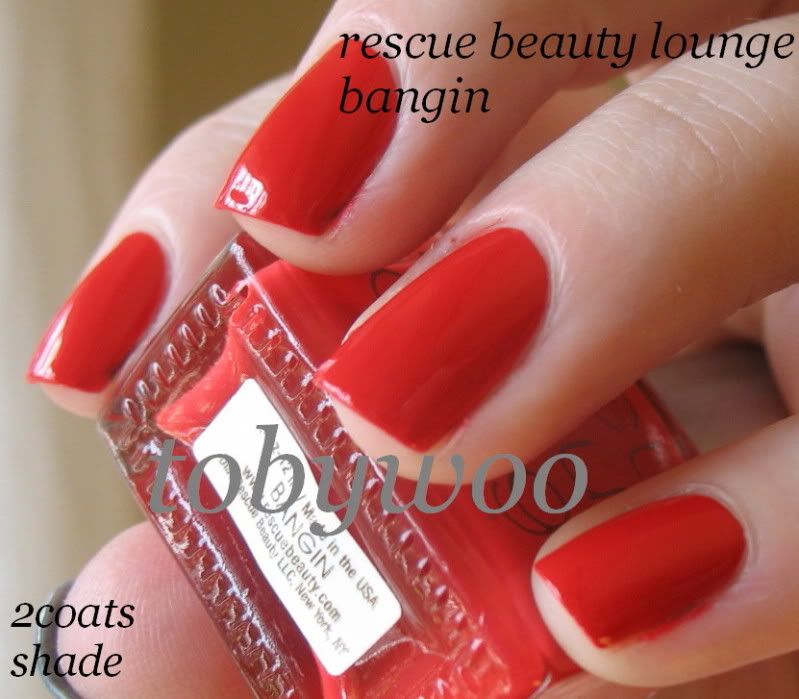 rescue beauty lounge bangin
LOVE!
Ji is amazing. she not only made a 'bright' coral-red that isn't neon or matte...it's opaque in 1 coat! i swatched it last of the 3 and didn't prep my nails as well as I should have so I apologize for the remains of 360. I know I'll get better/neater pics of Bangin soon when i wear it for a full mani....I can't wait. <3
As always with RBL...all 3 were smooooth application, opaque in 1 coat, easy to control, and dried glossy.